"Don't hate your stoma.
"Name it, build a relationship, so you don't see it as a thing.
"Develop a personal relationship and identity, so we can start liking this 'thing' and accept it is a friend that has kept us alive."
That is the advice of 30-year-old Rachel Jury, from Bridgend, to anyone adapting to life with a stoma – an artificial opening on the abdomen to divert the flow of faeces or urine into a pouch outside the body.
Rachel has two stoma bags, an ileostomy named Bob and a urostomy named Squirt.
Relentless problems with the bags and several near death experiences have meant Rachel has felt anger towards her situation – but she is keen to spread the message that it does not help.
"I have had hatred, many times," she said.
Rachel is not alone. In the last 15 years the number of stoma appliances dispensed by the Welsh NHS have almost trebled, with 318,196 bags and other items prescribed in 2015-16.
The net cost of ostomy items has also rocketed from £7.4m to £20.6m since 2000-01, according to the Welsh Government figures.
The Colostomy Association said the increase could be down to a number of factors including people living longer, higher survival rates for cancer and ileostomy operations and more people having temporary stoma surgery due to better diagnosis and awareness of conditions like Ulcerative Colitis.
Rachel was 21 when she started having problems with her bladder, while studying for a degree in radiotherapy before starting work in oncology at a Bristol hospital.
The urologist team there decided she needed a catheter – used to treat bladders which do not empty – but a busy shift meant Rachel was not taught how to use it.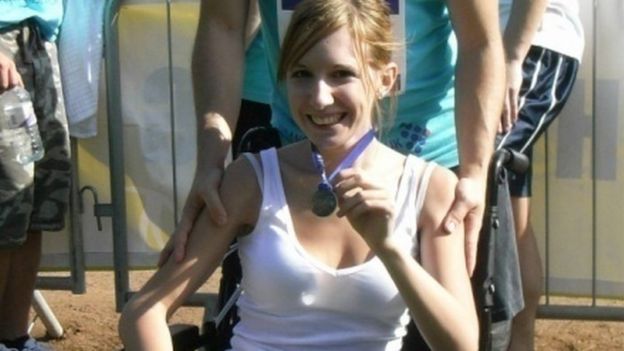 "To say I struggled with this was an understatement," she said.
"Fighting with the toilet seat and mirror to get myself into the right position and locate where to catheterise, I had to do this 12 times a day while trying to work and still suffering from the pain, retention and clamping.
"I was trying to work at the same time."
Rachel had to stop working at the age of 22.
In June 2012, it was decided Rachel needed an emergency operation to form a permanent ileostomy (stoma), which diverts waste outside her body – "Bob" was born.
In 2015 Rachel, who now lives in Bournemouth, agreed to have her bladder removed in a urostomy operation – because it was too small and caused pain and bleeding. And so "Squirt" was born, named after the havoc the bag caused while being changed by a nurse.
'You can still live a life and love your body'
Rachel still does not have a full diagnosis but her condition causes autonomic neuropathy, meaning the nerves that control involuntary bodily functions are damaged.
"I had four operations last year and was admitted about eight times because the stoma kept falling out," Rachel said.
"I had a cardiac arrest a few months ago. But at least I had Christmas off, unlike the year before.
"It's been a nightmare."
"Relentless" problems with Bob over the past two years have meant Rachel regularly ends up in hospital with sepsis and does not always spot the early signs, resulting in long stays.
She does not know what her life expectancy will be – but her condition is progressive and she said it "won't be decades", especially due to the sepsis.
"I'm just trying to deal with each hurdle," she said.
"Every time I go to the hospital I see people dealing with stomas and the nurses will ask me 'would you mind speaking to this person?'.
"I do believe this is my purpose, and the medical training helps, I love being able to help patients."
So what advice would Rachel give someone coming to terms with a diagnosis or adjusting to life with a stoma?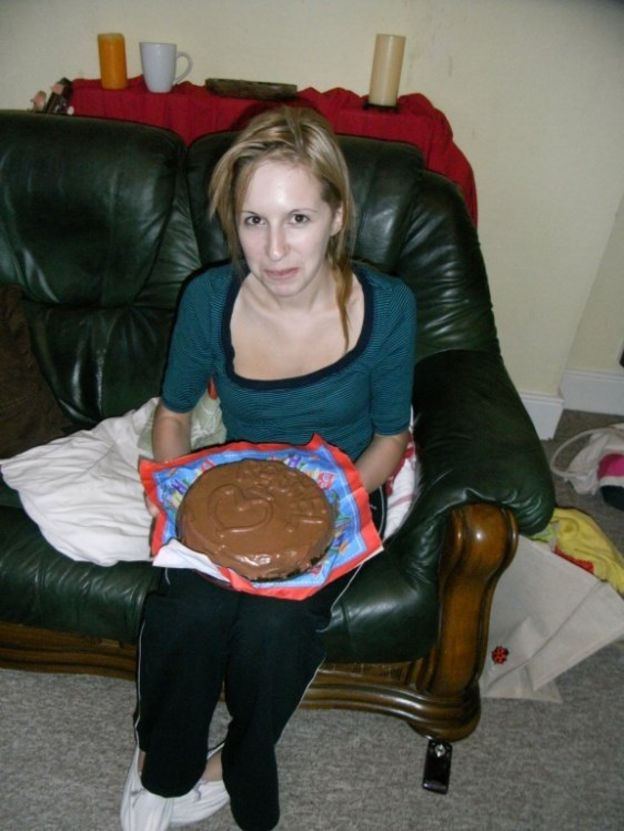 "It's so important to name your stoma.
"Yes it's quite funny calling them Squirt and Bob and it's light hearted, but it's so much harder if you have got hatred for it.
"I have had hatred, many times. I've not been positive all the way through.
"I've had a lot of accidents and to start with I shouted at it and got angry, but after the last couple of years and so many near death experiences, if you start hating, you're going to stay in that negative frame of mind.
"If you can see it as a part of you, it's a lot easier.
"I'll post on Facebook 'Bob's being a naughty boy again!', you can talk about it in normal conversation then.
"But a lot of us are in the situation where, they have saved our life."
Rachel said her health problems have affected friendships and her long-term relationship ended, but it also helped her to find new friendships.
'Be proud'
"I hate the saying 'you find out who your friends are' but, yes, you do. And I have made amazing friends," she said.
"With relationships, it puts a lot of pressure on to be dealing with it [illness] constantly, so it affects that."
Rachel launched her blog, Rocking2Stomas, this month.
She hopes to raise awareness of urostomy bags, saying not many people realise stoma bags can be to do with urological problems not just bowel. In order to build an online community of urostomates similar to colostomies and ileostomy online communties. Or something like that.
"It's quite rare to have two," she said.
"Not many people know much about it or think it's only to do with poo – it's not, it's wee as well.
"I'd like to build an online community of urostomates – similar to colostomies and ileostomy online communities.
"I think I want to show you can still live a life and love your body.
"I want to help women celebrate their bodies and be proud."
Source:bbc.com