Your ads will be inserted here by
Easy Plugin for AdSense.
Please go to the plugin admin page to
Paste your ad code OR
Suppress this ad slot.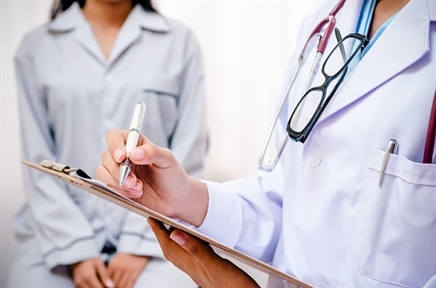 Improved patient and physician education about the risks and benefits of new regimens may improve the outcomes at all stages of multiple myeloma, according to an article in the British Journal of Haematology. 1 A careful analysis of the risks/benefits profile may help minimize symptom burden and treatment delays, increasing the number of patients who benefit from multiple treatment lines.
The authors investigated patient characteristics, treatment durations, outcomes, and symptom burden in 4997 multiple myeloma patients; the study cohort was 58% male, and 64% were over the age of 65. Patient charts were retrospectively reviewed, and it was found that the median duration of first-line therapy was 6 months, which was followed by a median treatment-free interval of 10 months.
The duration of therapy decreased with more lines of therapy. A similar correlation was found for time to progression. The depth of response decreased with each additional line of therapy; 74% of patients achieved at least a very good partial response following first-line therapy. Only 11%, however, achieved at least a very good partial response following fifth-line therapy.
Toxicities and co-morbidities increased with later treatment lines, and the proportion of patients ending treatment because of toxicity or poor performance status was only 2% in patients following first-line therapy; this statistic increased to 20% for patients who received fifth or later lines of therapy.
"I believe these studies are important to better understand patterns of care and to confirm the generalizability of clinical trial results to the populations of patients with the disease," said Rachid Baz, MD, director of clinical research in the department of malignant hematology at Moffitt Cancer Center in Tampa, Florida.
According to Dr Baz, it is estimated that only about 5% of adult patients with cancer participate in clinical trials. The management of all patients, however, is extrapolated from evidence obtained from clinical trials. It is therefore vital that studies like the present 1 observe clinical practice.
Your ads will be inserted here by
Easy Plugin for AdSense.
Please go to the plugin admin page to
Paste your ad code OR
Suppress this ad slot.
"Patients enrolled on clinical trials may be different from real-life patients, in that they have to meet a set of inclusion criteria. Often these inclusion criteria restrict eligibility to trials to patients who have no major organ dysfunction and comorbidities, as well as a good performance status," Dr Baz told Cancer Therapy Advisor. "This is particularly important for patients with multiple myeloma who frequently have multiple comorbid conditions, advanced age and often organ dysfunction, such as renal insufficiency, which can be due to the disease."
The present study did not evaluate survival data, and patient data were included only for those who completed at least 1 line of treatment. The authors noted that patients appeared to benefit from effective therapies even at advanced lines of therapy. It was found, however, that only one-third of patients received more than 2 lines of therapy, and only a small number received more than 3 lines of therapy.
The day-to-day decisions of patient management are changing as new agents become available. Dr Baz noted that the myeloma treatment landscape is evolving rapidly with the recent U.S. Food and Drug Administration approval of 4 agents in 2015. Identifying and preventing drug-related toxicities with new combination therapies are paramount for both outcomes and quality of life issues.
Henry Fung, MD, vice chair of hematology at Fox Chase Cancer Center and director of the bone marrow transplant program in Philadelphia, Pennsylvania, said that all clinical trials are subjected to potential bias due to patient selection. The sickest patients, who may need urgent intervention, are usually excluded. It is therefore important that more studies like this 1 are conducted.
According to Dr Fung, the present study showed how clinicians view the effects of toxicities on treatment decisions. "Outside clinical trials, the treatment duration, and dose adjustment from toxicities were usually not followed closely. Patients' and physicians' perceptions of the toxicities and efficacy of the drug also affected the treatment decision, and thus the real-world outcomes," Dr Fung concluded.
Source:cancertherapyadvisor.com