Your ads will be inserted here by
Easy Plugin for AdSense.
Please go to the plugin admin page to
Paste your ad code OR
Suppress this ad slot.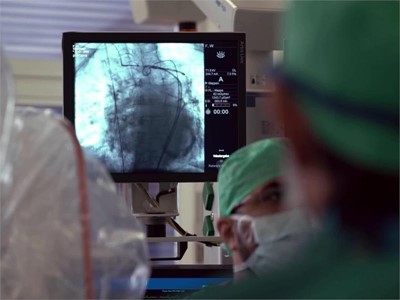 Patients who need a heart valve replacement but are too ill for major surgery sometimes get a less invasive procedure that uses a catheter to replace the damaged valve.
However, as many as 10 percent of these patients experience a stroke as a complication.
A new study looks at whether a filter inserted into the blood vessel might help protect the brain from a stroke in these patients by removing debris that is dislodged during the procedure.
Catherine Dolf explains.